News and Events (Educational and Motivational)...! AmanSoft GIMT..!
Subharti University - Dec 2016 results announced

Dear students, congratulations for the good performance in your academic examinations. We are happy to inform you that your results have been declared by Subharti University.
You can check your performance at This Link
Congrats once again and best of luck for your bright future ahead..


SHIATS Examination Notification for IT and Management Courses

Dear students, datesheet for SHIATS/ AAIDU Examinations for IT & Management courses has been announced by the university. You are requested to coordinate with your admission counsellor and collect your admit cards before commencement of examinations. For any query, you may call Mr. Abhimanyu @ 9540844555. Best of luck.


Datesheet Announced for Subharti University

Dear students, click on the links below to download your examination schedule for December 2016 session.
1st year students | 2nd year students | 3rd year students


An initiative to support our prime minister Mr. Narendra Modi ji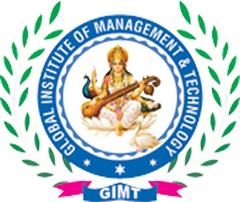 Dear visitors, we are making an initiative to support our prime minister Mr. Narendra Modi's decision. You ay now get yourself enrolled and exchange your old currencies so as to take admission for yourself or your children. Be sure to get enrolled till 21st November 2016. Best of luck.


Admissions Notification - Subharti University

Dear students, this is to bring into your information that admissions for Subharti University will be closed on 25 November 2016. All those who are interested in admission are requested to purchase admission form and deposit it by 24th November so as to avoid any late fees.


Fresh Batch for web designing tutorials..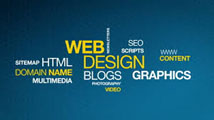 Great news for all those students who are seeking to develop a career in website designing and development. Fresh batch to be started from 4th August 2016. Classes will include HTML, CSS, JAVASCRIPT and PHP tutorials. Total duration of the course will be 3 months including 48 theory and 12 practical sessions.


Admissions for SHIATS (Allahabad Agriculture University) - Dec 16 session

Great news..!! Admission for academic session June 16 - Dec 16 are supposed to be closed for Sam Higginbottom Institute for Agriculture, Technology & Sciences (Formerly known as AAIDU) on 21 November 2016. Interested students can now apply at GIMT Noida to proceed their admission forms.


UGC's Smart Cities Mission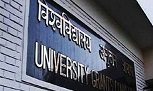 The UGC (University Grants Commission) has issued a statement to all the universities and colleges affiliated to it to introduce a subject on urban planning. It is after the implementation of the smart city project by the Centre, that the UGC directive arrived. Read More


Admissions for graduate and undergraduate programs @ Subharti University

Dear students, admissions for graduate and postgraduate programs have been started for Swami Vivekanand Subharti University. Visit Global Institute of Management & Technology (GIMT Noida) and get yourself enrolled now.


Delhi University Admissions started from today, 01 June 2016.

Good news for the students seeking admissions at Delhi University. Rush to the university campus today for your admission. Those who already have applied online, can now start filling their details to proceed for admissions.


No new admission will be made in KSOU, for technical programs.

We regret to inform all our website visitors that KSOU has not been granted with the permission to take further NEW ADMISSIONS for technical programs and hence, regular degree in now the only option for those who are seeking to update their qualification in technical streams..


Convocation for 2014 passout batch

We feel pleasure to announce that degree certificates for 2014 passout students have been published and the same will be provided to them on 30 March 2016. Contact your admission counsellor and confirm about your degree/ diploma certificate if you have passed in 2014.


Subharti University Exam Notifications

Dear students, please check the website of Swami Vivekanand Subharti University for examination updates. Those who have not collected their enrolment letter, are request to contact administration department and ask about exam schedule and admit cards.